14.03.2022
5G Business Scalability Hinges on Operations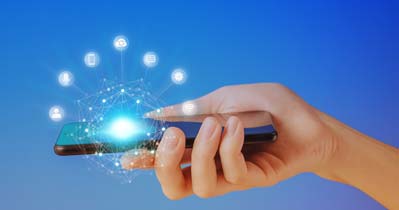 As telcos investments in 5G backend infrastructures advances, the question regarding the capitalization of 5G use cases and business value at scale remains. What value will 5G bring as part of wider digital ecosystems and value chains, especially in conjunction with the proliferation of Edge computing?
5G Implies a Fundamental Market Shift
5G will connect industries with low-latency usage-based, high bandwidth and massive machine type communications, and early mover use cases will reside in discrete areas at smaller scale.
Potential Accelerators and Inhibitors
New 5G enabled services will disrupt any telco business that lacks software supporting the event-driven, real-time nature of digital business operations. Telcos can now tap into evolving digital ecosystems and business models toward consumption-based value creation.
With 5G, the nature of underlying services will transform from traditional network-based services, to services with unique service quality, low latency (or minimum video quality) and bandwidth requirements. This will enable use cases such as augmented reality, drone video, network slicing and Internet of Things (IoT). 5G enables devices to consume data at even higher rates and in short order, speed becomes the value play,
In the future, we will IoT ecosystems connecting high power and low power devices, machine-type of communications across industry verticals such as smart cities, public safety or transport, Industrie 4.0 or connected cars.
The next big wave will be to deploy the 5G ultra-low latency-sensitive portions of an application at the Edge of the network, requiring new micro-orchestration solution from core-to-edge.
Bottom line: 5G will change the nature of telco services business, as well as the way services are created, designed and delivered to customers. 5G and edge deployed on larger scale, in conjunction with AI-and data-driven operations and monetization, will become the foundation for digitalization across industries.
Do you
need help?
We will be glad to advise you!