04.10.2023
DTW23 – Ignite: Telecom Between Hype and Pragmatism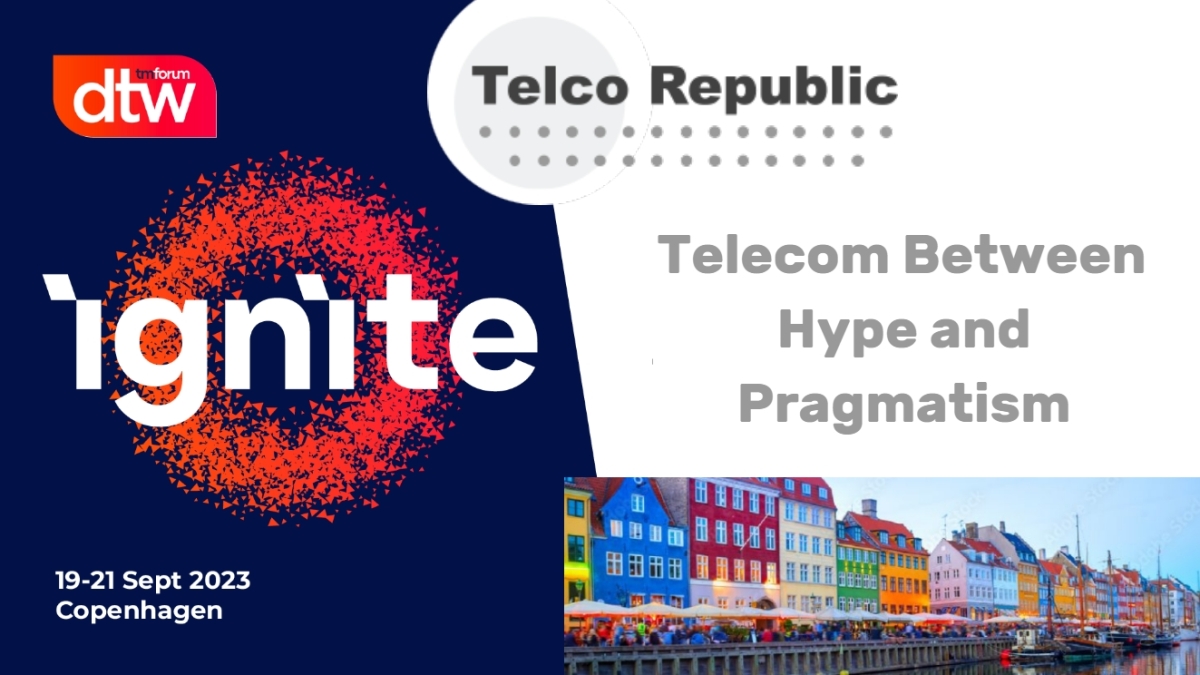 The TM Forum stressed the importance of industry disruption. But for CSPs and vendors, it was business as usual. Nik Willetts, TMF's President and CEO, attempted to heighten the urgency by stating that "the clock is ticking. … This industry has three years at the most to turn itself around," having "reached a crisis point."
There are two general takeaways from the event:
(1) Digital transformation is now so deeply ingrained in all activities that it no longer signifies a departure from the past. CSPs and vendors presented multiple ongoing transformation projects.
The next phase in digital transformation could be the "telco-to-techco" transition. There was a separate "Techco DNA" track, and some CSP representatives, such as those from Telus, Du and Orange, endorsed this concept. Nevertheless, the concept remains vague, rendering it difficult to determine its endurance.
(2) Generative AI is the new buzzword, but its potential impact on the telecom industry is uncertain.
Currently, GenAI is limited by the fact that models have not been specifically trained on telecom data and can only support broad use cases, like customer service, personalization, subscriber insights, marketing analysis and coding assistance. Furthermore, it is unclear if combining GenAI with automation and cloud technology will truly revolutionize the industry.
The TM Forum used the event as a platform to promote their own initiatives, including the Open Digital Architecture (ODA), Gen5 Open APIs and its "Autonomous Network Manifesto."
CSPs want to return to basics to increase revenue and enhance profitability through maximizing connectivity.
Vendors see lucrative revenue opportunities in assisting CSPs with their products and services, despite the pessimistic outlook presented by the TM Forum's President and CEO
In conclusion, the telecom industry remains stuck between disruption and business as usual.
DTW 2023 – Ignite provided few insights into the industry's future. Unless there is a magical alignment of all industry forces, including digital transformation, automation, orchestration, cloud, GenAI and more, we will be hearing the same code red warning in three years' time.
Find out more about our take on DTW23 – Ignite in our Research Note.
For details, contact us by clicking on this link.
Do you
need help?
We will be glad to advise you!